23 Mar Clothes for Kids
Posted on March 23, 2021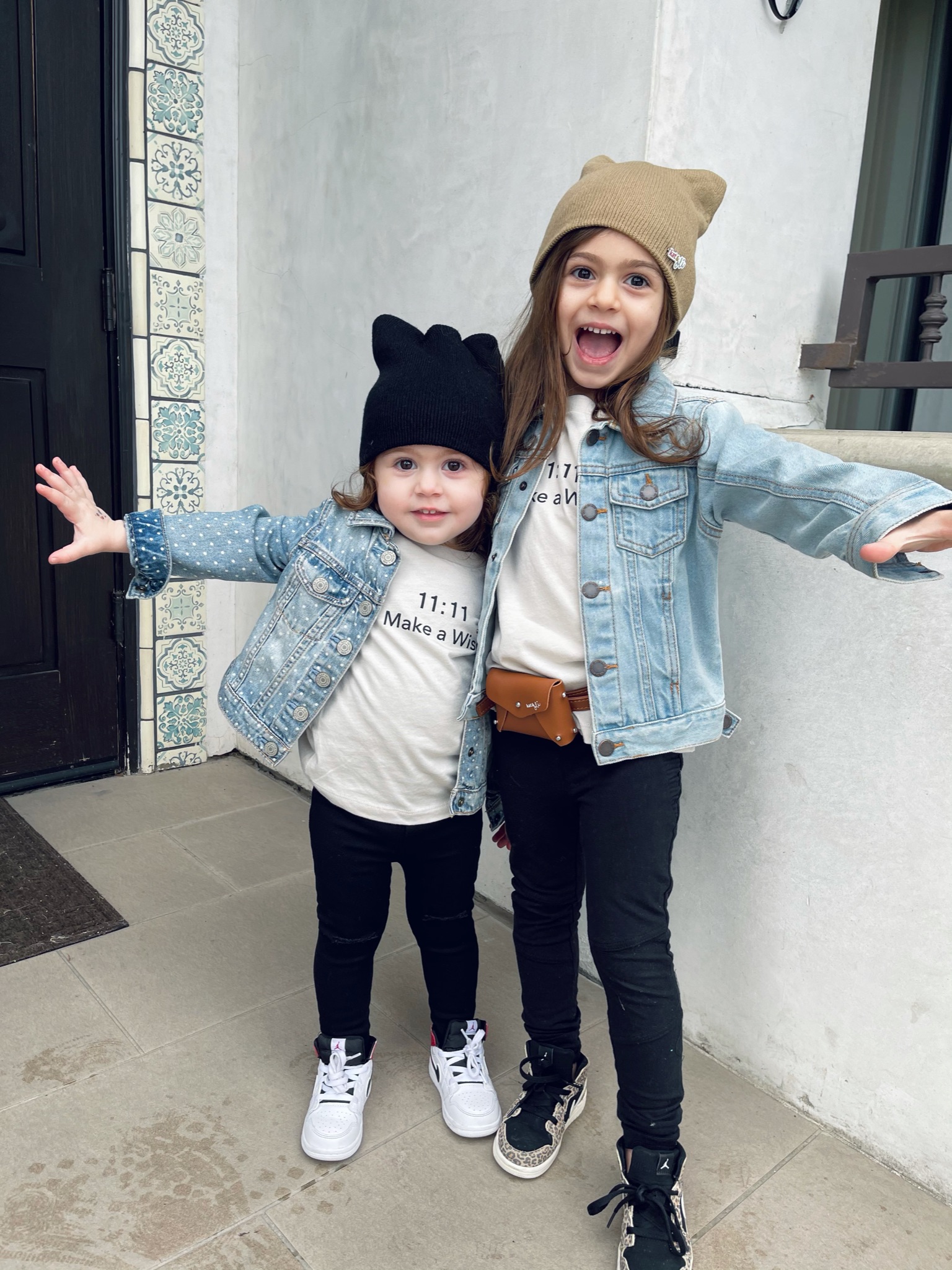 My first merchandise launch! I'm so excited to share this news with everyone. I collaborated with Kat & Oli for "11:11-Make a Wish" kid's t-shirts. Founders, Lilit Caradanian + Sylvia Avanessian create beautiful pieces for toddlers and I had the opportunity to collaborate with them for this special launch. A collab to inspire and connect children through wishful thinking. 10% of proceeds benefit Make a Wish America.
The shirts are ethically produced- 100% no sweatshops and eco-friendly. They're also combed and ring-spun for ultimate comfort. It's always a pleasure to collaborate with brands that represent a positive message and create quality goods. The two Armenian-American founders are successful female entrepreneurs in the fashion and beauty industries. I pitched the idea and almost immediately, went into conceptualization to the final product! It's been nothing but good vibes all the way through.
Ever since I was a little girl, I used to make a wish at 11:11, I still do. Most of my wishes had to do with love and what greater love than that of a parent + child. I pulled from that as inspiration and wrote the song "11:11." I wanted to transfer that hopeful feeling to the younger generation so when the clock strikes 11:11, they too make wishes as I did. As a multifaceted professional in both media and education, I think it's so important to empower children to dream big; believing that anything is possible. Because when we grow, we don't change. We become more of who we already are.
Hope your kids love the shirt and may all their wishes come true!